---
Purple Arch's Startup Superlatives
May 30, 2019 |
Abree Murch
Chasing winners is how you make money in venture, but how do you know a best-in-class company when you see one? The truth is, it can take time for that picture to develop. Investing in a diversified group of early, growth and late stage, future-shaping businesses can be a winning strategy; it offers an index-like portfolio structure, with plenty of opportunities to include and support front-runners.
But investment isn't always a "one and done" scenario. Great companies improve and develop over time, many times helped along by subsequent rounds of funding. We call these uprounds, and they're a great indicator of the health and viability of a startup for several reasons. First, they provide a necessary infusion of cash the company can use to grow and innovate. Equally important, they serve as a vote of confidence in the company and its mission: When companies hit their milestones at or ahead of schedule, new and current VCs reward that success with offers to invest more money at higher valuations. On paper, equity becomes more valuable – a win for both our portfolio companies and our LPs.
In Funds 1 & 2, Purple Arch Ventures acquired interest in 46 fast-moving companies (20 in Fund 1, 26 in Fund 2), many of which have already completed subsequent financing rounds at valuations much higher than at the time of our first investment. While these uprounds can't offer a crystal ball on Fund 3, we have certainly demonstrated the power of the overall investment plan and potential. With the advantage of this data in hand, we're looking forward to even greater success and improved dealflow in Fund 3.
Read on to check out our Fund 1 and Fund 2 "yearbook" and learn about our startup superlative winners!
---
Fund 1  – Big wins in VR, Mobility, and Charging Tech
Most Energetic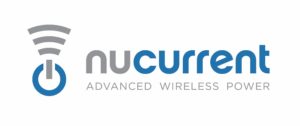 Wireless powering is still in its infancy. NuCurrent is leading the way with high-efficiency antennas and its proprietary NuIQ™ Technology Platform. Started by graduate students out of Northwestern University, NuCurrent moved from medical implants to charging any device with unmatched speed, certainty, and performance. Their valuation has nearly doubled since we invested less than two years ago.  
Teacher's Pet
Learning the fundamentals of a job role is an essential part of the training process. STRIVR is bringing training into the digital age with immersive, end-to-end experiential virtual reality. With access to the safe virtual environment, training is faster and more cost efficient than traditional on-the-job training. Their valuation continues to climb as the adoption of VR training is increasing in velocity.   
Best Dancer
Can humans and robots get their moves down? They can with Humatics' groundbreaking microlocation technology. Using radar-based Spatial Intelligence Platform™ for perfect choreography, robots, cranes, vehicles, and humans can all navigate safely and efficiently in a production or manufacturing environment. Noticing the incredible precision and importance of the Humatics platform, PAV1 invested in their last two rounds.
---
Fund 2 – FinTech and Healthcare Platform Wins
Shop Class Superstar
If you work with your hands, Payzer wants to help you work with your cash-flow. Unlike the roster of one-size-fits-all digital payment options, Payzer focuses on helping small, home-service businesses and specialty contractors with easy access to in-the-field payment processing and lending capabilities. Purple Arch Ventures Fund 2 was the last capital closing out a Series B funding round. Within months, their valuation doubled after a Ferguson-led strategic financing round, which could be their last before acquisition. Ferguson has more than 50,000 plumbers in the field who will be adopting the platform going forward.
Best Smile
When help is needed most, getting matched quickly means getting well sooner. SonderMind is a behavioral health network getting clients smiling again by addressing the three-sided marketplace between consumers, private practitioners, and partners/enterprises using proprietary software that has built-in customer support and is integrated with medical billing systems. This key player has differentiated itself by streamlining credentialing, matching, and payment for its network of therapists. Kellogg-alum and founder, Mark Frank, is utilizing its newest round of funding expanding markets this year, scaling quickly, so more clients can start smiling.
Most Organized
Carta helps private companies, public companies, and investors manage their cap tables, valuations, investments, and equity plans. But this is only the beginning. While their current tech is evolutionary, it is simply a trojan horse for the real prize: building a regulated exchange for private company stock. Less than 6 months after we invested, Carta's valuation nearly doubled thanks to an Andreessen-led funding round of $300M – their largest investment ever.
---
Fund 3 – The New Crowd
With additional wins in Industrial IoT, CPG, Mobility, Robotics, TMT, Software, and HealthTech, we're confident our new class of companies in Fund 3 will look forward to the same bright future as their Fund 1 and 2 counterparts.