---
Diverse, High-Quality Venture Portfolios
How Do These Venture Investments Compare to What You've Seen in the Past?
Deserve
Growth
FinTech
California
Deako
Early
Internet of Things
West Coast (x-CA)
Relayr
Growth
Internet of Things
Europe
FreeWire
Growth
CleanTech
California
DOTS
Early
LOHAS & Wellness
New England
AVA
Seed
Wearables & Quantified Self
California
Humatics
Early
Robotics & Drones
New England

Divergent
Growth
3D Printing
California
RapidSOS
Early
Internet of Things
New York
Unity Biotechnology
Growth
Life Sciences
California
Accolade
Growth
HealthTech
Mid-Atlantic
Sunfolding
Early
CleanTech
California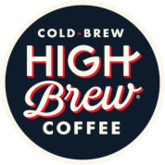 High Brew Coffee
Growth
Other
South
About the Company
About the Company
About the Company
DOTS (Detection On The Spot) is a medical technology company that uses a proprietary protein detection platform to test the presence of common food allergens at the point of consumption.
About the Company
AVA has developed a lightweight health device that monitors and filters pollutants.
About the Company
Humatics has developed breakthrough radar-based technology that enables ultra-low-cost millimeter scale positioning, thereby creating a new category of micro-location.

About the Company
Divergent 3D is revolutionizing the automobile manufacturing process by leveraging 3D printing to allow automakers to design and build new cars much more rapidly while significantly lowering costs and environment footprint.
About the Company
RapidSOS is developing an emergency technology platform, capable of predicting and preempting emergencies before they occur.
About the Company
Unity Biotechnology is a developer of small molecule medicines that potentially halt, slow, or reverse age-associated diseases, while restoring human health.
About the Company
Accolade has developed a personalized health and benefits platform designed to improve the experience, outcomes, and cost of healthcare.
About the Company
Sunfolding has a proprietary solar tracker that reduces installation time, lowers maintenance cost and improves land utilization for solar plants. Their technology replaces motors, gears, dampers, batteries, grease and bearings with a single component.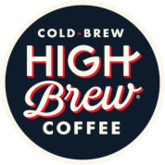 About the Company
High Brew Coffee is a convenient, shelf-stable, premium cold-brew experience made from 100% Fair Trade Certified Arabica beans.