---
Meet Ron Levin
June 28, 2019 |
Abree Murch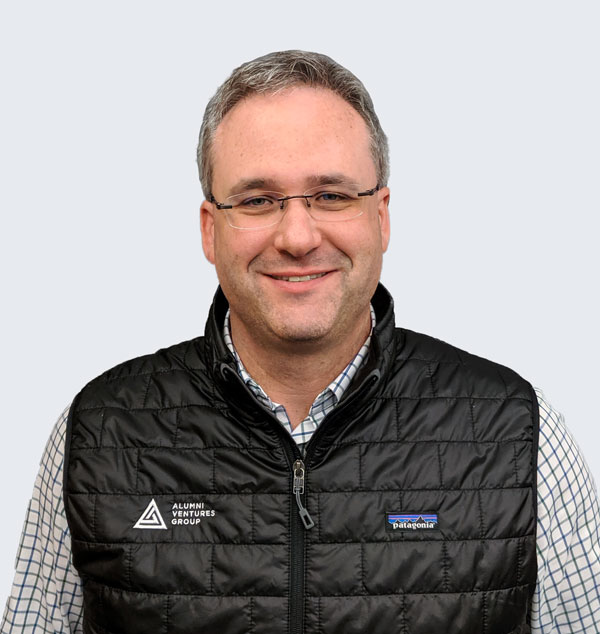 We are pleased to welcome Ron Levin as Principal for The Yard Ventures. As a Harvard alumnus, venture capitalist, entrepreneur, and investor in The Yard Fund, Ron brings to his role an enthusiasm for the industry and for the Alumni Ventures Group opportunity.
We recently had a chance to catch up with Ron on his wide-ranging industry experience, and his even wider-ranging adventures commanding the sky, traveling the globe, and embarking on the new adventure of fatherhood.
What's your connection to Harvard?
I graduated from HBS in 2008 (and my better half, Toma, is a Harvard College '09 alum).
Tell us about your investment background. What roles did you hold prior to becoming Principal of The Yard Ventures?
I have had a varied a career that has allowed me to explore several of my personal and professional interests. Not counting a few entrepreneurial ventures that I had as a teenager, my career began during the first dot com bubble when I was hired by the in-house M&A team at Lycos. When I joined in 2000, it was the hottest Internet company in Boston and one of the top four worldwide online networks in terms of traffic. Times have changed. Last I heard, the company is still around today with one lone employee remaining. I knew things were heading south when I observed colleagues regularly using an upstart called Google for their searches rather than our own proprietary search engine…
Besides technology, I am passionate about international travel and am a rabid enthusiast of commercial aviation (aka an "avgeek"). After leaving Lycos, I moved to Phoenix to work in route-planning and strategy at America West Airlines, which merged with US Airways while I was there. This was followed by business school, and from there I joined the Amsterdam office of McKinsey where I took on a specialized consulting role focused on airlines. I did mostly M&A and organizational work and served clients on five continents. Following that, I joined APM Terminals, the port division of the Danish shipping giant Maersk, doing business development across Europe, North Africa, and the Caucasus, a job that brought me to some pretty interesting emerging market capitals such as Baku, Cairo, Casablanca, and Tbilisi. The highlight of that time was getting to meet and present directly to the Prime Minister of Moldova (who by the way, is currently serving a 9-year prison sentence for bank fraud).
Remaining in Amsterdam, I was later able to combine my travel and tech backgrounds by joining the world's largest online travel agency, Booking.com, where I started the B2B services division that grew to 200 people through a combination of organic and inorganic growth during my tenure. This experience re-ignited my entrepreneurial spirit and led me to join with two colleagues to start a company from Barcelona called TravelPerk, an enterprise travel management solution, which I led through its early stages and where I remain an advisor. The company has raised $75 million in funding to date (Spark Capital and Yuri Milner being among the more recognizable names) and currently has around 260 people. Last year, it was ranked by SaaS1000.com as the fastest-growing SaaS company in Europe and #4 in the world.
I relocated to Boston about 3.5 years ago to be closer to home due to my mom's failing health. Since then, I have been focused on personal investments with two tracks in mind: angel and venture investing as one track, and acquiring existing income-generating franchise businesses (Elements Massage) as the other. I have been an advisor during this time to a handful of startups in the US, Canada and Europe and have also done some career coaching at HBS on the side.
What sparked your interest in venture investing and working for The Yard Ventures?
I love startups, innovation, creative ideas, solving problems, and entrepreneurial people in general. I have wanted to find ways of supporting new venture creation and growth more actively. I started angel investing nearly three years ago. However, I felt investing through funds would be the right way to not only diversify my investments, but to gain exposure to deals that I would never see or have access to on my own. In that light, I joined Hub Angels here in Boston, as well as a Spanish early-stage pledge fund called Big Sur Ventures as Operating Partner (which is essentially equivalent to IC at AVG).
I heard about The Yard Ventures in 2017 and attended an alumni outreach event at the Downtown Harvard Club. There, among others, I met Josh Levine, who helped plant the seed in my head about investing in The Yard. I spoke about it with my HBS classmate and friend Avin Bansal, who is an IC member at both Spike and The Yard, as well as being CFO of an AVG portfolio company, Clear Ballot. Finally, I met with Michael Madden at the old Waltham office to learn more about the fund, at which point I decided to give it a go. I also joined the Yard IC and am now an investor in Yard 2 and 3. At a Spirits & Startups event in Boston last year, I started talking to Cainon Coates, Senior Principal of Castor Ventures (AVG's fund for MIT alums). It dawned on me that since my wife is an MIT PhD (as is my father), I may as well also join the Castor 3 fund.
So rather organically, I developed a very positive relationship with AVG. When The Yard opened up a position for a third chair, I started discussing the opportunity with Michael. Having been on both sides of the table (as a founder and an investor), I felt like this was the right time in my life to commit to being full-time in the venture arena. I love the AVG model, particularly the high velocity method of co-investing. Professional networking has always been fun for me and I feel as though this model lends itself to being able to use that network to help source opportunities, and it also allows me to continue to build my network rapidly. So AVG just clicked for me all around.
Which trends are you most excited about in venture investing?
I am most excited about technologies that solve big global problems, such as climate change and improving educational outcomes. I also get excited about innovation that helps push forward industries that have been slow to adopt new technologies into their practices (think construction or logistics). I also love tools that help consumers save money or do things more efficiently by disrupting the way things have "always" been done. The beauty of being an investor at AVG is that we are so active and so diversified that I will no doubt get to explore all of these trends and many more that I haven't been thinking much about but probably should be.
What are the three most important lessons you've learned on your VC journey?
Stay humble. In the few years since I started angel investing, I have already witnessed two insolvencies in my portfolio. Both were exciting seed stage companies led by dynamic founders. Unfortunately, startups can be quite risky even with smart entrepreneurs at the helm. These companies had to pivot early on due to market forces but were unable to raise enough follow-on funds to keep things afloat. I have learned lessons from these experiences and will undoubtedly continue to learn lessons from both my successes and failures.
Resist overweighting in domains that you're familiar with. When I started out with my first angel investments, I spent most of my time looking at travel technology because that is a big part of my background and where I have a large network. However, I quickly realized that I was putting a premium on this space simply because it was the path of least resistance, not because it's where the best opportunities lie.
Meet people face-to-face. It is so important in developing relationships and learning about potential deals, partnerships, finding mutual interests, and connecting dots. Time is of the essence of course, and it's not always possible to show up in person to every potential meeting or event. But it still goes a very long way when it can be done.
Which resources or sources of inspiration (podcasts, books, blogs, mentors, etc.) are most useful to you on a regular basis?
Not too out of the ordinary, but I try to keep up with new books from founders, innovators, and venture investors, mainly through my Audible subscription. I like to quickly scan a number of mostly well-known tech and startup news outlets. I also seem to be one of the few people left in my generation who still subscribes to a physical newspaper (Boston Globe) and business magazines (Economist, Fortune, Fast Company, etc.), which I swear uncovers worthwhile information that I simply would not pick up as easily by browsing exclusively online.
As far as mentors go, I would cite my now-retired former Babson (undergrad) entrepreneurship professor, Elizabeth Riley, who has constantly inspired me to "reach higher," including encouraging me to apply to HBS. She was also the first person to tell me she would write a check to help fund my startup, even before knowing what the idea was. Secondly, I have maintained a close relationship with my HBS international entrepreneurship professor, Dan Isenberg, a former VC-turned-angel (or as he calls it, "devil") investor, who is a global thought leader on startup ecosystems and is a master of challenging conventional wisdom. He has been a hugely valuable sounding board and supporter in recent years.
What else would you like to share about yourself?
My wife and I recently moved to Belmont with our 6-month-old daughter, Valentina, and a rescue cat named Annie. In addition to being an "avgeek" as noted above, I've traveled to over 130 countries, including a few fun off-the-beaten-path destinations such as North Korea, Iran, and the Democratic Republic of Congo. On several of these trips, I joined an "aviation tour" where my fellow avgeeks and I got to fly as passengers on some of the world's oldest and rarest commercial aircraft. We rode in the the last model 727 and vintage model 747 in the air, not to mention a slew of Soviet-made Antonov, Tupolev, Yakovlev, and Ilyushin aircraft that most sane people would consider to be death traps. I considered it to be the fulfillment of a lifelong dream to have the chance to fly before they're gone forever.
As traveling goes, we've slowed down a bit lately with our growing family and all. However, the top destinations on my to-do list are the Galapagos, Antarctica, and the "Five 'stan" countries. I wanted to go to Chernobyl too (long before the HBO Series popularized the idea), but my wife, who is both from Ukraine and an organic chemist, did not find this suggestion amusing and nixed it.
Headline image by Dominik Scythe