---
EP 22: Invest in the Right Founders and Returns Will Follow
David Shapiro |
Managing Partner of Blue Ivy Ventures
Yale's entrepreneurial chops are sometimes understated, but David Shapiro, Managing Partner of Blue Ivy Ventures, believes the founders in his fund's portfolio could change that perception.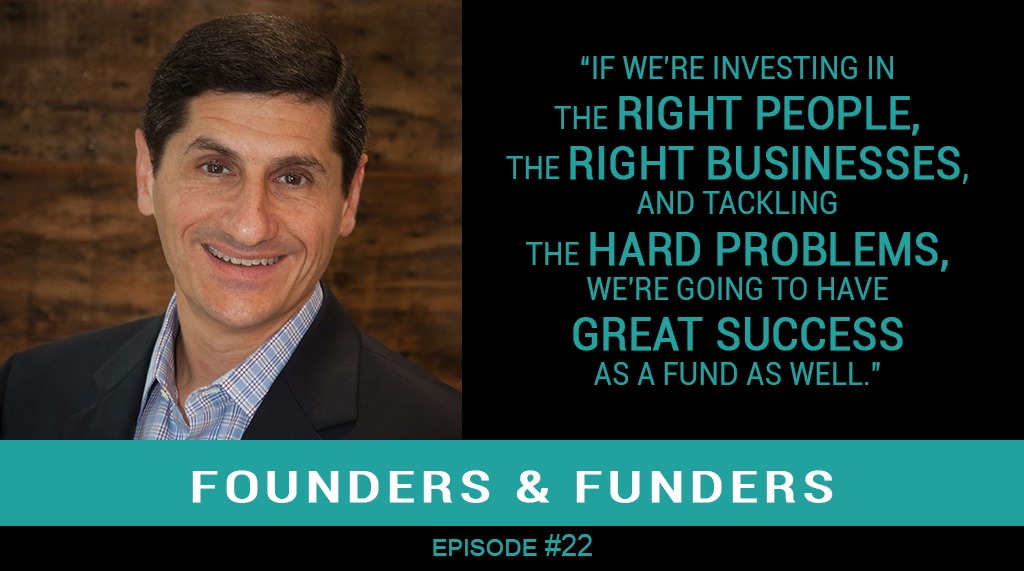 Subscribe to Founders and Funders on iTunes, TuneIn, Stitcher, Google Play, iHeartRADIO, and Android Podcast Players.

Disclaimer: This is not a solicitation to sell securities, which is only done through appropriate disclosure documents and only to appropriately qualified investors.
Episode Summary
When David Shapiro, Managing Partner of Blue Ivy Ventures, started exploring colleges to attend, he wanted to go somewhere other than Yale. He grew up in Connecticut, his dad graduated from Yale, he'd been on the campus and to football games many times, and his brothers were also attending the university. To his father's dismay, David wanted to attend a less familiar college.
After visiting several schools, however, David thought of Yale from a new perspective. He thought about the people he'd met on various campus visits, his brothers' roommates, and the friends they'd brought home for Thanksgiving and weekend visits. Remembering these acquaintances to be "some of the absolute coolest people" he'd ever met, David said, "I just knew that I'd meet my best friends for life if I went there." So he did.
Now, nearly three decades later, David is pairing his long-standing ties to Yale with his experience in venture capital and passion for helping disruptive technologies commercially scale. As he pools capital from Yale alums to invest in Yalie-connected businesses, David's obvious goal is to maximize returns for investors. But he's equally focused on boosting his alma mater's entrepreneurs and their wider ecosystem.
Says David, "If we're investing in the right people, the right businesses, and tackling the hard problems, we're going to have great success as a fund as well."
Listen to this episode for more on the community David is building at Blue Ivy Ventures. You'll also learn about the founders in Blue Ivy's portfolio whom David believes are truly making a dent in the universe.
Subscribe to Founders and Funders
Founders and Funders is a podcast where we discuss how entrepreneurs and investors work together to build great companies. Our guests — many of whom are connected with AVG as entrepreneurs, investors, managing partners, and fellows — are invited here to talk about the journey of building companies from incubation to early-stage investing and beyond.
Subscribe to Founders and Funders on iTunes, Founders and Funders on Android, Stitcher, TuneIn, iHeartRADIO, and other popular podcast channels to find more fascinating stories and insights from the entrepreneurs and investors who comprise the Alumni Ventures Group community.